Citizen Lal – From "Dreamer" to US Citizen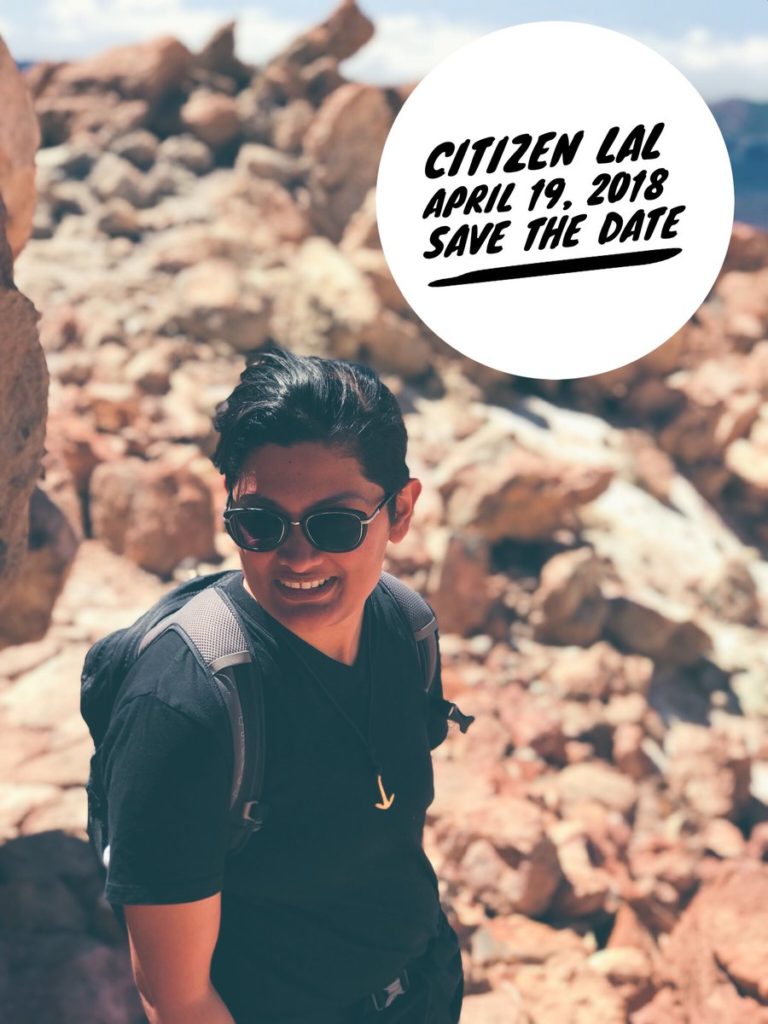 Despite the best efforts of many people, I will be sworn-in as a U.S. citizen in less than three weeks.
The citizenship ceremony will be at Paramount Theatre in Oakland, California at 10am on April 19, 2018. Everyone who has supported me and has been part of this 18-year ordeal is welcome to come there though seating is limited.
We will celebrate the momentous occasion with samosas and kava at Melo Melo Kava Bar in Berkeley 4-8pm on the same day to mark my dual cultural heritage as an Indo-Fijian (and hipster American). Supporters are also welcome to join us or drop by then to offer their condolences. You can RSVP here.
I find it ironic that in order to become American through naturalization, one has to prove "good moral character" as if Americans born here actually know what "good" or "moral" or "character" mean individually and collectively. However, my family is overjoyed, and I have to resign myself to this one last thing I need to do to obtain my freedom: become American to be free from it. Now that is the real irony.
Thank you for being a part of this 18-year journey–where I became undocumented shortly after 9/11, was targeted by the government after becoming an advocate for myself and others, placed into removal proceedings, and won a green card only after the U.S. Supreme Court ruled that I could get immigration benefits by marrying someone of the same sex.
I've spent an entire adult life having to fight for the basic right to exist and be considered a human. I had to fight for the right to higher education. I had to fight to go to law school. I had to hire lawyers in order to be admitted to the bar as an attorney when I was undocumented. I had to fight for the right to marry my partner. I finally won the right to live here in 2014 but that hasn't seem to have changed how I am treated–racism, sexism, homophobia, transphobia, ageism and ableism continue to be front and center in my life, even as a well-known attorney, and a large part of my legal immigrant experience. Sometimes I catch myself in disbelief over how I am treated, and realize that I can never forget who I am and where I am from for this reason.
I am under no illusion that becoming a U.S. citizen would magically get people to give me basic dignity and respect. I continue to receive hate mail telling me to go back to Mexico, calling me an anchor baby, and referring to me as "it." I continue to be attacked in restrooms all over the country. I continue to be seen as a terrorist when I travel, even with Global Entry. I am always presumed guilty until proven innocent by even people who claim to be liberal or progressive. People continue to treat me like I am disposable, despite my many incredible achievements and abilities to the contrary. But I am hopeful that at least no one will ever try to separate me from my love and parents just because I am gay, and just because I was not born here.
It's a small consolation. And it's never going to make up for the violence done to me, and the violence that will continue to be done to me. But it will enable my family to sleep better at night. I suppose that's why I continue to put up with this country even as I'm terrified of climate change and nuclear war in these times, and spend my days simply appalled that the USA is run by fascists, controlled by Russia, owned by China, and somehow, I am here, when I could be there.
I remain driven by the great optimism that I have survived the worst–being taken forcefully from my home, losing my love and all my friends, losing class privilege, and dumped in the armpit of the universe for no good reason. Life will only get better, even though it will be tumultuous at times.
Change comes in spirals, grief flows in waves, and love does find a way.
Thank you for my freedom, Lindsay. I owe this one to you.