I created this Frequently Asked Questions about DACA and the injunction. I have now updated it. Generally speaking, people should continue to renew their DACA and see the USCIS website for up to date information.
WHAT IS THE LATEST INFORMATION WITH REGARDS TO DACA?
The Trump Administration, pressured by 9 attorney generals from various states, decided to phase out the Deferred Action for Childhood Arrivals program, which gave temporary work permits and protection from deportation to almost 800,000 people. An official DHS memorandum rescinding DACA is here and an FAQ developed by USCIS is here. However, on January 9, 2018, a federal judge in California issued a nationwide injunction on the repeal of DACA. No stay was sought at the Supreme Court, and no decision should be expected till at least June 2018. This means individuals can continue to apply for DACA as the case makes its way up through the courts.
I CURRENTLY HAVE DACA AND IT EXPIRES IN THE NEXT 6 MONTHS. CAN I FILE FOR RENEWAL?
Yes. If your DACA is expiring this year or even early next year, you can file for a renewal now.
I USED TO HAVE DACA BUT IT EXPIRED OR WAS TERMINATED. CAN I FILE FOR RENEWAL?
Yes. If you previously received DACA and your DACA expired on or after Sept. 5, 2016, you may still file your DACA request as a renewal request.
If you previously received DACA and your DACA expired before Sept. 5, 2016, or your DACA was previously terminated at any time, you cannot request DACA as a renewal (because renewal requests typically must be submitted within one year of the expiration date of your last period of deferred action approved under DACA), but may nonetheless file a new initial DACA request in accordance with the Form I-821D and Form I-765 instructions.
I NEVER APPLIED FOR DACA BUT I AM ELIGIBLE. SHOULD I APPLY NOW?
No initial DACA applications are being accepted at this time. They will be rejected by USCIS.
CAN I APPLY FOR ADVANCE PAROLE?
No. USCIS will not accept advance parole applications from DACA recipients at this time. Please speak to your study abroad advisor and academic counselor to make alternative plans.
I HAVE DACA AND I NEED TO TRAVEL ABROAD FOR EMERGENT REASONS NOW. WHAT SHOULD I DO?
USCIS is not processing advance parole applications at this time.
I WANT TO APPLY BUT I AM SCARED. WHAT IF THE TRUMP ADMINISTRATION GETS A HIGHER COURT TO REVERSE THIS DECISION?
The Trump Administration will definitely appeal this ruling to the Ninth Circuit, and the U.S. Supreme Court. We cannot predict how long the DACA program will continue to be in place, so if you are in the fortunate position to renew your DACA right now, and have no new criminal history, we would urge you to renew.  It is very likely that even with an emergency stay from a higher court, the only risk is that your application may be administratively closed, and your check returned to you.
MY DACA IS NOT EXPIRED AND DOES NOT EXPIRE FOR THE NEXT 6 MONTHS? CAN I STILL APPLY?
Yes. While USCIS recommends filing for renewal between 150 and 120 days from when your DACA expires, requests received earlier than 150 days in advance will be accepted. However, this could result in an overlap between your current DACA and your renewal. This means your renewal period may extend for less than a full two years from the date that your current DACA period expires.
I HAVE NEW CRIMINAL HISTORY. SHOULD I APPLY?
Please speak to an attorney or accredited BIA representative as to whether your criminal records makes you ineligible for DACA. Your attorney should be able to advise you on the immigration consequences of criminal convictions, and recommend post-conviction relief, that may make you eligible for DACA again.
I CURRENTLY HAVE DACA. WHEN DO I LOSE THE ABILITY TO WORK LEGALLY AND PROTECTIONS AFFORDED TO ME BY DACA?
Current work permits will remain valid until their expiration date. The work permits are not being canceled or rescinded. For example, if your work permit expires December 10, 2018, it will remain valid until December 10, 2018.
I WANT TO RENEW MY DACA BUT CANNOT AFFORD THE FEES?
We are working with community partners to raise additional emergency funds to be able to provide the $495 renewal for other members in our community. Community partners such as the Mission Asset Fund, the Mexican Consulate, and various non-profits have also stepped up efforts to provided full financial scholarships for DACA applications fees ensure that those who can renew their DACAs can do so. A great guide for all workshops and fee-assistance programs is available here.
CAN I CONTINUE TO WORK IF AND WHEN DACA EXPIRES?
When your current DACA work permit expires, you will be out of status, and start accruing unlawful presence. It is critical that you speak with your immigration attorney about other legal options that may exist for you to continue working and legally residing in the United States.
See more guidance with regards to DACA and your rights in the workplace here.
I TRUSTED THE GOVERNMENT WITH MY INFORMATION WHEN I APPLIED FOR DACA. CAN THEY USE IT TO DEPORT ME?
Generally, USCIS has stated that information provided in DACA requests will not be proactively provided to other law enforcement entities (including ICE and CBP) for the purpose of immigration enforcement proceedings unless the requestor poses a risk to national security or public safety, or meets the criteria for the issuance of a Notice To Appear or a referral to ICE under the criteria.
The vast majority of DACA recipients, unless they have a final order of removal, cannot be simply picked up by CBP, ICE and deported. They are entitled to proper notice and court proceedings conducted before an immigration judge, and these proceedings can take many years to adjudicate.
WHAT BENEFITS CAN I GET WITH MY EXISTING IMMIGRATION STATUS?
If you currently have DACA, and never got a social security number, now is the time to go to the local Social Security Administration to request one. You will continue to need and use this social security number for many other things besides employment such as housing applications, graduate school applications, filing taxes, and applying for credit/loans and so on.
If you do not have a California ID or driver's license, you should make an appointment with the local DMV to obtain these benefits.
Do note that AB-60 remains the law in California, so if the DACA program eventually gets revoked or even if you have no immigration status, you can still get a driver's license in California.
MY DACA WORK PERMIT WAS LOST. CAN I APPLY FOR A REPLACEMENT?
If an individual's still-valid work permit is lost, stolen, or destroyed, they may request a replacement work permit. The replacement work permit will have the same validity period as the lost/destroyed/stolen work permit.
WILL I LOSE MY FINANCIAL AID PACKAGE IF MY DACA EXPIRES?
Instate-tuition benefits in California, such as AB-540, the California DREAM Act, and the California DREAM loan program, remain in place as these are state benefits.
CAN LOCAL LAW ENFORCEMENT OFFICIALS FOLLOW AND ENFORCE IMMIGRATION LAWS?
California is leading the way to fight local law enforcement collaboration with federal immigration authorities, though there is always more work to be done. In 2013, the state enacted the TRUST Act (AB 4), which ended local police collaboration with ICE (or ICE holds), except for in cases of individuals with serious criminal convictions. This remains the law in California, so students and community members should continue to report crimes committed against them to local law enforcement. The TRUTH Act, which went into effect on January 1, 2017, brings transparency to local jail entanglements with ICE, and thus, further protects our community members from ICE custody. California passed a slew of new bills to protect immigrants in 2017. Campus officials across the UC system are currently investigating how to best protect undocumented students.
CAN I CONTINUE TO TRAVEL TO OTHER STATES IF I AM UNDOCUMENTED OR IF I LOSE DACA STATUS?
Traveling within 100 miles of the U.S. border (the "constitution-free" zone) is dangerous, and exposes people to detection, arrest, and detention by Customs and Border Protection (CBP) operating various checkpoints along these routes. Undocumented immigrants have traveled to other states, including Hawaii and Alaska, in the past, with an unexpired passport from their consulate, or a government-issued identification document issued by the state of California, though they should fully understand and evaluate the risk of doing so to themselves under a new political Administration. When in doubt, consult with your attorney.
IF I CAN NO LONGER WORK, DO I QUALIFY FOR ANY KIND OF PUBLIC BENEFITS?
California has implemented some major benefit programs that are available to immigrants and people with non-immigrant status, such as a pending green card application, SIJS status, pending U or T visa.
Children, regardless of immigration status, up to the age of 19 are eligible for full-scope Medi-Cal in California.
This handy chart tells you about your public benefits as a U visa or T visa applicant. Generally, not just recipients but even applicants for a U visa are eligible for CalWORKs, Medi-Cal, Healthy Families, Food Stamps, IHSS, General Assistance, and Refugee Social Services (RSS).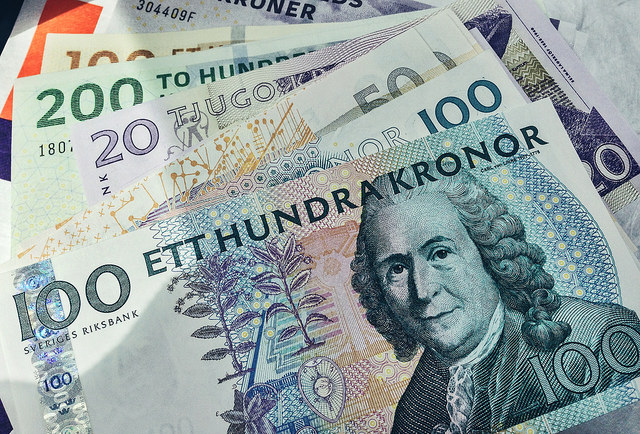 You just received a green card, or advance parole, and want to travel internationally?
First of all, congratulations are in order!
If this is your first time traveling abroad in a while, here are some things you should do or bring before your trip.
SAFETY PRECAUTIONS
1. Obtain a money belt that straps to your body to store your cash, passport and valuables.
2. Carry travel insurance if your regular health insurance doesn't cover you while abroad. Travel insurance is also useful if your baggage is lost or delayed, and provides reimbursement on prepaid reservations if your trip is canceled, interrupted or delayed.
3. Make a copy of your passport, and leave it in the safety of your attorney or a friend.
4. Register with your country's embassy. If there is a problem in the country while you are traveling abroad, this would make it easier for the embassy to contact you, and get you out of harm's way.
5. Do not forget to renew your prescriptions, and take some over the counter medications with you. For example, I do not travel abroad without my allergy medication, regular pain killers, and antibiotics.
FINANCIAL
6. Call your bank provider and place travel alerts on your credit and debit cards. You do not want the bank to think there is fraud on your account while you are traveling abroad, and then lock your account as a precautionary measure.
7. Carry several types of currency: local cash, traveller's cheques, some U.S. dollars to convert if you spot a deal, credit cards that have no foreign transaction fees abroad, debit cards to withdraw money from an ATM without fees or have the fees reimbursed such as Charles Schwab. Also, you can get cash advance from your Discover Card while traveling.
8. Check the country's entrance/exit fees. Some countries require travelers to pay in order to enter or leave the country. These fees are not included in the price of your airline ticket, and can range from $25 to $200.
9. Buy some local currency before you head out: You can also ask your local U.S. bank for some foreign currency, but note that they do not usually give you the best conversion rates. Research the best conversion rate for the country you are visiting, and convert your currency there.
COMMUNICATION
10. Get a phone or data plan that works internationally. You do not want to be stuck with those hefty AT&T or Verizon bills. If you want to be incommunicado, look into shutting off your data roaming, and use Viber abroad in case you do need to reach your family or your attorney.
11. Do not forget a power strip and plug adapter. You will need these while traveling, and in many countries, your electronics would need an international friendly adapter to work.
16. Use an app such as Tripit to organize your travel. I travel frequently and Tripit is my to-go app for storing my flight information, and itinerary. It also helps your friends and family figure out where you are on any given day (if you invite them to view your travel plans).
TRAVEL DOCUMENTS
12. If you plan to travel a lot, you may want to invest in Global Entry to avoid long lines at airports and have TSA precheck privilege. Better yet, some credit cards provide a reimbursement for this fee, so you may want to look into this.
13. Visiting a foreign country may be as easy as going to Canada and flashing your green card. But some countries, such as Australia, may require you to obtain a visa, even though you have a green card or advance parole. Check the visa requirements of the countries you plan to visit ahead of time, so you can get all your ducks in a row.
14. Layovers: Layovers offer a great way to see several countries on one trip, but need to be planned accordingly. If you have long layovers in countries other than your final destination, you should find out whether you can get a transit pass or require a visa to explore those countries.
The materials available at this web site are for informational purposes only and not for the purpose of providing legal advice. You should contact your attorney to obtain advice with respect to any particular issue or problem. Use of and access to this Web site or any of the e-mail links contained within the site do not create an attorney-client relationship between Prerna Lal, and the user.