Today is a very special day. It was four years ago, today, that the U.S. government initiated removal proceedings against me.
I am not only here–but now I have lawful status, and on an expedited pathway to U.S. citizenship.
(This does not stop people from sending me hate mail, which goes to prove the 'we support legal immigration' movement is a sham).
When I was put into removal proceedings, I felt a certain sense of relief. Finally, instead of living in the perpetual limbo of being undocumented, someone would make a decision on my case, and I could pick up on living life again. Finally, I may be able to go home, and restart my life from when it had ended. I truly felt like I had nothing to lose and everything to gain.
Americans are incensed by this. Of course, there is something to lose — your family, your community, and your life in the United States.
True, perhaps there is some loss there. But my great-great-grandparents were resilient people. And they passed on this resilience to the generations after them. They were taken from India to Fiji, as indentured labourers. Certainly, they must have lost a lot in that migration. Their culture, family, caste, and way of life.
Somehow, people also forget how much we lost, similarly, in moving here. That sense of loss does not go away with capitalist accumulation. Loss combines with isolation because the U.S. is such an individualistic society where everyone is so steeped in the rat race to nowhere, and worried about money.
People in the U.S. don't smile and say 'Bula' when you walk down the street. We do not talanoa with our co-workers. Our neighbors do not know our names.  If they know our names, they cannot pronounce our names. And they cannot seem to fathom the concept of an Indo-Fijian, much less a queer one.
Integration into this society is unpaid emotional and mental labor, and in the U.S., the emphasis is on assimilation, not integration. My integration was also hampered by the decade that I spent being undocumented. There was no instate tuition. No ability to drive. No health access for counseling or basic check-ups. No financial aid for college. No law licenses for undocumented lawyers. No white-collar employment. No ability to travel abroad. And certainly no programs like deferred action to enable any of the above. We had to work hard to make all of these things possible. I had to personally fight and win these battles.
It all draws me towards the conclusion that migration isn't beautiful for a lot of immigrants. It is devastating to leave everything and come to a new country to start over again. Feeling completely displaced and lonely. Constantly feeling threatened, scrutinized and under attack from anti-immigrants. Having to work twice as hard as everyone else, and be twice as more qualified, for the same jobs. Having to learn and speak English.
The U.S. provides tremendous opportunity to reinvent and recreate ourselves, but that opportunity is often met with tremendous resistance, and frequent isolation. Maybe migration is beautiful but only for those who benefit from it. The cuisines, languages, and cultures that other immigrants bring with them enrich the United States, and the immigrant experience. The cheap and expandable labour–well, we know who mostly benefits from that.
What do you think?
"We never know the worth of water till the well is dry. " ― Thomas Fuller
Some days I just want to go somewhere where no one knows me and start over. Start over without the pain, loss, devastation, and grief that marred my journey to the United States. Start over without the trauma. The days turn into weeks, the weeks into months, and the months into years.
Fiji knows me though. I was unsure at first, because so many things seemed so unfamiliar, at least when I landed. In retrospect, I have not spent time in Western since I was 9 years old, so there was never anything to remember.
Still, there were things that were vaguely familiar. Friendly people. Coconut trees. The fauna and fauna. Roosters crowing at all hours of the day (and night). Fresh fruits such as pawpaw and passionfruit at the municipal markets. Lamington. Cream buns. Incinerator. Fiji cane sugar. Villagers on the main road selling root crops. Greasy Fijian Chinese food. Real multiculturalism. The reggae and hip-hop music on buses. Golden sandy beaches and emerald green lagoons. The calming sound of the ocean when you close your ears. Things that made me whole again.
The warm rays kissed my skin, returning me back to my real colour. Salty ocean water drank up the equally salty tears and caressed away years of pain. Wading through the soft sandy beaches healed the pain in my feet. Even now, as I hit the 10,000 step mark on my Fitbit, my feet want to walk more. They know the way home, and they aren't going to stop till they get there.
We left Beachcomber Island on Tuesday morning, well-rested for the next phase in our journey to the Coral Coast. We were waking up early by going to bed early, which meant we had the opportunity to watch the glorious sun-rise in the mornings, and enjoy everything the day had to offer. The Awesome Adventures boat made several stops to pick up passengers from nearby islands, before dropping us off at Port Denarau.
Port Denarau is a relatively new development. Actually, since it is built on native land that the former indigenous-led government usurped, go figure, it is rather controversial. If you know nothing about Fiji, just know this: 87 percent of land is indigenous or i-Taukei owned, and protected by the Constitution. It is the driving force of conflict between indigenous Fijians and Fiji-born Indians who have lived and toiled in Fiji for many generations. Without the ability to own freehold land, many poor Indian farmers in Fiji have been reduced to living in poverty-driven squatter settlements after their land leases expired. Not having the ability to own land outright is a powerful motivating force for establishing your own business and educating your children and sending them abroad to study and settle. The new government has to do more to ensure that Fiji Indians get a fair shot at owning property and making a living in the only country they call home.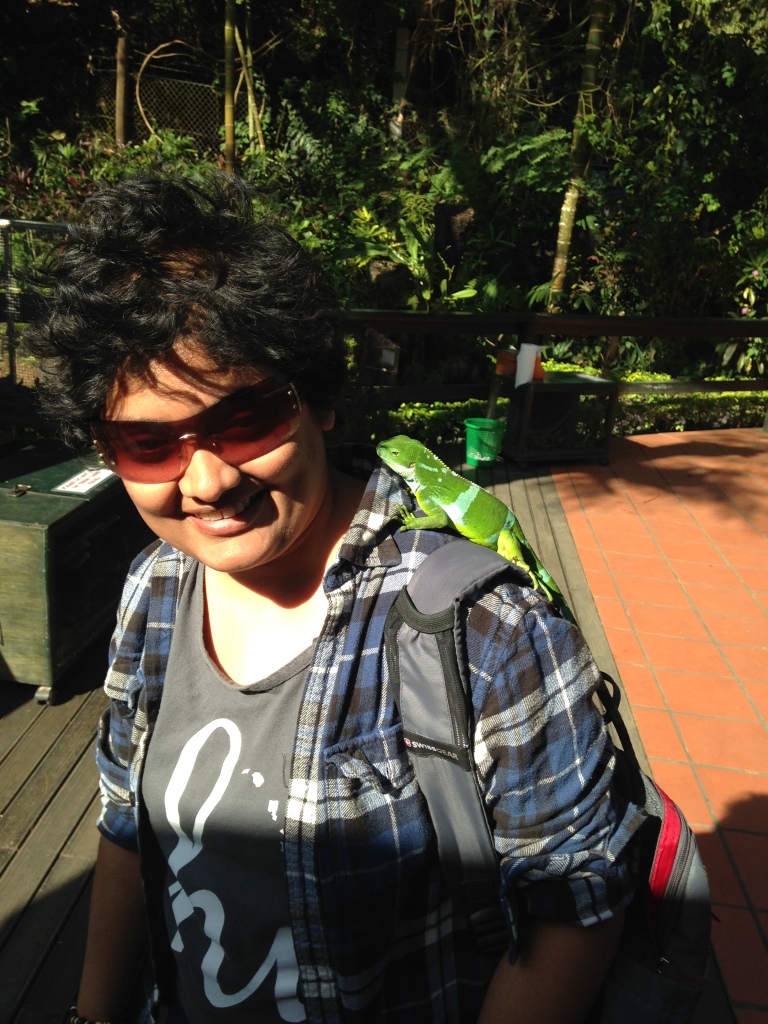 I don't want to make it seem like native Fijians and Indians are at war with each other. Most people want to put the coups behind them and get along quite well. I have never felt actual prejudice directed towards me for my race or ethnicity, while in Fiji–something I cannot say about the U.S. I was too young during the first two coups and too far gone for the one in 2000. Sexual orientation and gender identity is another matter, and my experiences have been mixed in both Fiji and the U.S. It is just now becoming cool to be gay. Heck, there are TV shows about how straight girls are going gay to be cooler. But I digress.
When we arrived in Nadi, we ate cheap Indian food for lunch, and took the spiffy Coral Sun bus to the Coral Coast–a part of Viti Levu near Sigatoka.
After checking in at the Tambua Sands Resort, we decided to trek back into town for a great massage at a local-owned spa, Sigatoka Spa, at Lal Plaza. At this point, I was still unclear as to the transport system in the Coral Coast, but we managed to catch the correct bus home by asking around. Later, I would realize that I can get a taxi that is returning to its base for the same cost as the bus fare.
We picked up some good Indian food for dinner in Sigatoka before returning to the resort for a fun night of reading and relaxing. The next morning, we climbed the Sigatoka Sand dunes. It was a five kilometre walk, mostly uphill, and the sand kept hitting us everywhere, but the view was completely spectacular. Afterwards, we walked back to the starting point of our route along a lovely sandy beach with roaring waves. And we were the only two people there.
With sand in our hair and clothes, we had some amazing Fijian Chinese for lunch in Sigatoka town, and trekked to the Kula Eco Park, which was slightly underwhelming for the price. I had been there as a child, and thought it was cool but going as an adult just didn't quite feel like the same adventure, and I don't like to see animals in captivity.  I got to pet an iguana though, which was both cool and scary.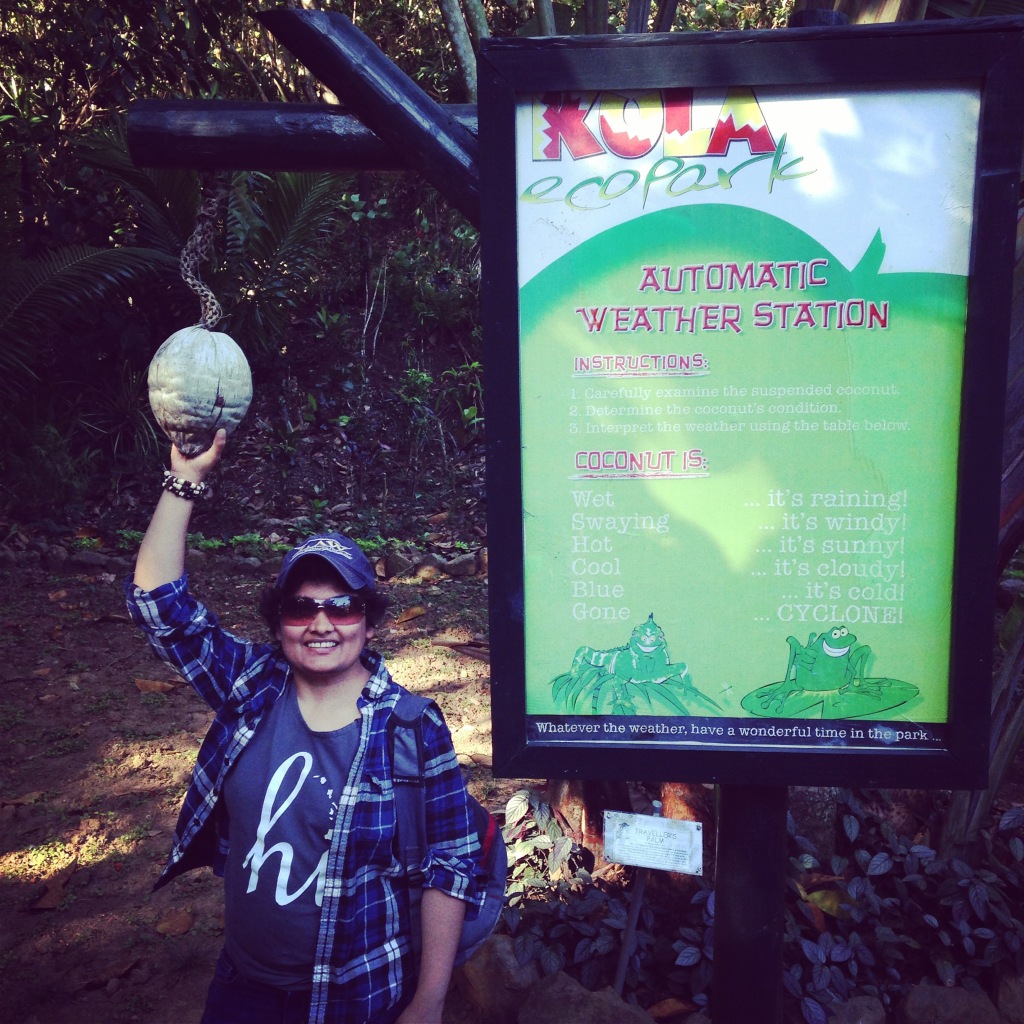 Next up: Pacific Harbour