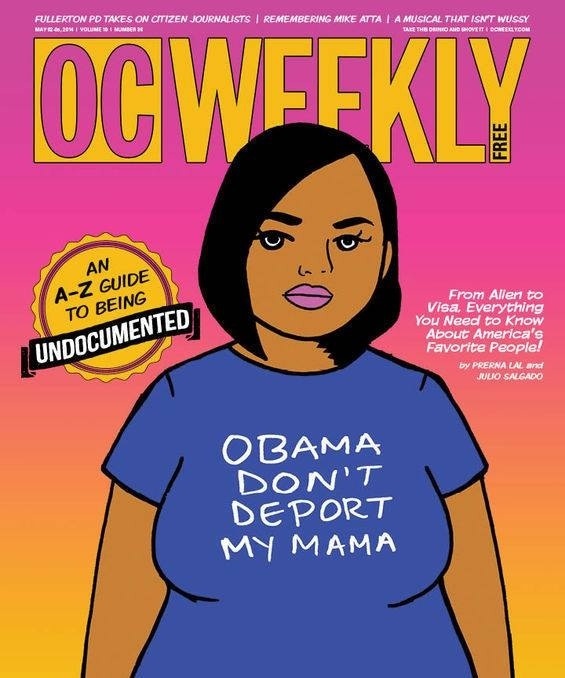 Shoutout to my good friend, Julio Salgado, for his awesome front-pager in the OC Weekly. I assisted with the writing, as did Gustavo Arrellano, so it is full of snark. It's on the stands today so go grab your copy!
And since I'm at a Windcall retreat for the month, this is my absolute last post for a while!
Lovely billboard by Julio Salgado, now featured at the Galeria de la Raza, in the Mission District, San Francisco, where I have spent several summers working.
Oh, the one in yellow (yellow for Asian?) is me. I hope Audre Lorde forgives the shameless borrowing but what would have been more apt for the occasion?
Julio, I'm hoping this is first of many billboards to come.
Much love.