This is the numero uno question that I get from clients and random people across the country.
TSA signaled earlier this earlier that it would stop taking driver's licenses and ID documents from several states. This commotion is mainly due to the REAL ID Act, which was passed by Congress in 2005, and prohibits federal agencies from accepting licenses and identification cards for official purposes from states that do not meet heightened security standards. 
The TSA announced earlier this year that starting January 22, 2018, residents from Kentucky, Missouri, Pennsylvania, Maine, Montana, South Carolina, Minnesota, Oklahoma and Washington state would need another government-issued ID, such as a passport, to fly. However, the hard deadline has been rolled back to October 1, 2020 for the non-compliant states.
The good news is that if you have an ID from a non-compliant state, TSA will continue to accept it to board a domestic flight and to enter certain federal facilities until October 1, 2020. After that date, a REAL ID or other federally accepted ID will be required. California residents can obtain a REAL ID license at the DMV starting January 22, 2018. Further instructions for that are available here. 
Recently, while traveling from Washington D.C. to sunny Florida, Transportation and Security Administration (TSA) sent me to secondary inspection at the airport. Apparently, my bag had an object that they could not identify.
They asked me to identify the object on the screen and I was baffled. It was deep in my 50 gallon backpack, and I could not remember what I had stuffed at the bottom.
The TSA officer asked me whether I was carrying sea salts. I didn't know at the time what that meant, so I blurted out that I had been to the beach lately.
She looked at me like I had grown two heads, and asked me whether it could be bath salts. Again, I was confused and told her I had no idea what she meant. And even if I was carrying sea salts or bath salts, what was the problem with carrying salt?
The TSA officer started to unpack my bag, examining each item meticulously. Finally, she got to the bottom of bag and found the offending object: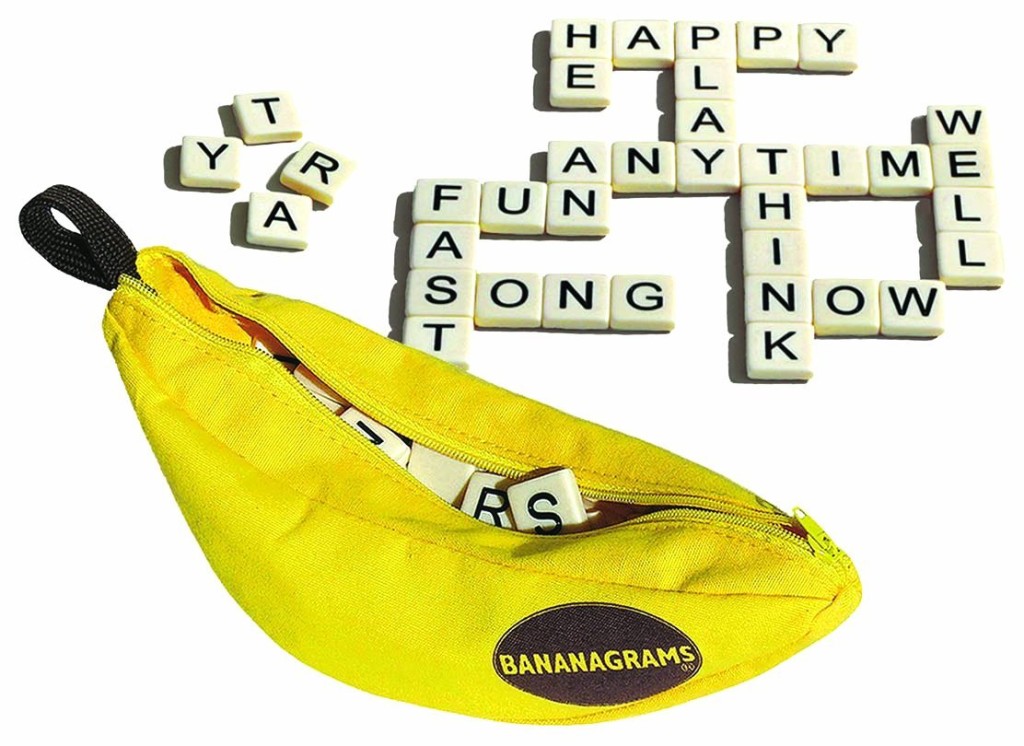 My partner is a bananagrams lover, and I was carrying a brand new bananagrams pack that I had recently bought for her. The TSA officer did not appear amused, and asked me to break the seal. I told her it was a gift for my wife, which was probably not a good idea to blurt out either, but she insisted that I open the bag. So I opened it, and revealed a bunch of new tiles.
At this point, over 20 minutes had elapsed, and we were about to miss our flight. Taking pity on me, she finally packed my bag and let me scamper off to find my flight.
My partner, who is a white woman, had the job of carrying the bananagrams on the way back from Florida. She somehow got through the checkpoint without any trouble.
Pro tip: Give all your oddly shaped items to your white friends to carry at airport checkpoints. Alternatively, stop looking like a queer South Asian boi.
Capt (Dr) Tejdeep Singh Rattan (pictured) is a Sikh-American US army officer.
But according to a new policy of the US Transportation Security Administration (TSA), when he or his family members board a flight in the United States, from now on they will be subjected to a mandatory turban search, culturally akin to stripping them naked.
While Sikhs already have to pat their own turbans and have their hands swabbed by a screener, the new policy now requires them to go through an additional hand wand of the turban 100 percent of the time. With a policy specifically targetting Sikh-Americans, the agency may as well change its name to Turban Search Authority.
Sikh-Americans are often mistakenly associated with the perpetrators of the 9-11 attacks, simply because Osama Bin Laden is pictured wearing a similar headdress. This has led to widespread acts of discrimination against Sikh Americans and a litany of problems at airports. Sikhs are required by their religion to wear a turban, the most visible marker of the faith. The turban symbolizes spirituality, gender equality and honor, and Sikhs consider its removal to be a grievous insult.
The TSA holds that a turban could hide non-metallic objects. Whether or not there is truth to that claim, airport officials do not demand that priests or nuns take off their clothing in case they are hiding non-metallic objects inside. Hypocrisy and a fear of difference makes up the crux of this new discriminatory policy.
The Sikh-American Legal Defense and Education Fund (SALDEF) states that this new policy as a serious violation of civil rights: "Targeting turbans for additional scrutiny sends a message to other passengers that Sikhs and their articles of faith are to be viewed with suspicion by fellow travelers. The policy is a serious infringement on our civil rights and liberties."
The new policy has drawn widespread criticism. While in India, an Indian minister told President Obama that the United States must stop frisking the turbans of Sikh passengers.  "It is a humiliating experience. For us it's like telling us to remove our clothes," said parliamentarian Harsimrat Kaur Badal. Obama replied that he would look closely into the matter but refused to make any commitment.
To gain back some semblance of credibility, the TSA must address concerns from passengers with special religious or cultural dress needs. Tell the TSA that doing nothing in response to the outcry over its discriminatory practices is simply unacceptable.