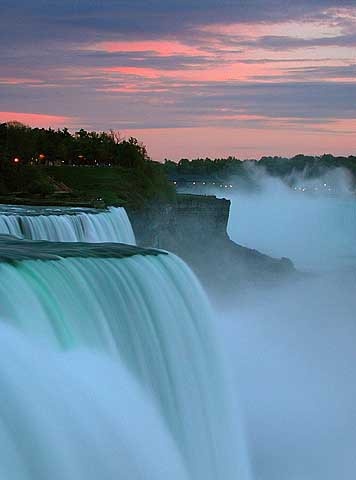 I saw the majestic Niagara Falls for New Year in Ontario, Canada.
It was cold, wet, and dreary, but so worth it.
2014 was a great year. I acquired license to practice law, received lawful permanent resident status, traveled to Fiji, Canada and Australia, launched a professional career as an attorney, and bought a new home.
My New Year's resolution is to acquire several new citizenships, or at least ability to reside in various different places.
Got any new resolutions?
I think a lot about this somewhat forced migration–first from India to Fiji on indenture ships and then from Fiji to the United States by modern aircrafts. There is a real crisis of identity and belonging.
I had an epiphany yesterday that we have been working really hard to change "twice-removed" into "an opportunity to start twice-over." As Indian kids, we are taught to make the best of every opportunity and a lot of us do just that. The problem is that I cannot find a reason that we had to start "twice over." I have no idea how my life would have been in India for my great-great grandparents and I have no clue why my parents left Fiji. So "twice-removed" is "twice-removed without reasonable cause." And that may be the root of all my anger and frustration. And pain.
All my life, we've been told to get out of countries where we made our homes. I grew up hearing about how Uganda removed Indians only to experience something similar in Fiji. I hope I get third-time lucky because this time there is definitely a reason: I would no longer need to struggle to make sense of a life and existence I did not choose.
And I can already see my PhD dissertation topic — Postcolonial Indian Disaporic Identities in ____________. I am excited and content with life.
Ho-Ho-Ho!
All my hard-work from the past decade is paying off as I was accepted into one of the best schools in Canada–the University of British Columbia. I paid down my deposit and applied for housing right away. The study permit process is next.
Why UBC Law in Canada? While I have been accepted into other universities around the world, the University of British Columbia in Canada is my top choice due to its name recognition, diverse environment, moderately low cost and breadth of the program. The Faculty of Law also offers a unique focus on Pacific Rim issues, with an international reputation for excellence in environmental and natural resources law. It has also great programs like Feminist Legal Studies. Now where else will I find that diversity?
Mom says 2010 is supposed to be a good year for me. Lets see what happens. I am still waiting on replies from most U.S. schools so this is not really a final decision but the best one I received in 2009.