Apply for a Job with Homeland Security!
Homeland security is hiring for an Associate General Counsel for Immigration! And it is a job that would guarantee 'job security."
After all, DHS has an overbloated budget that needs justification, hence the detaining of non-violent, non-criminal immigrants like gardeners, nurses, construction workers and students. And instead of speedy deportation, most immigrants in ICE custody are detained for long and insufferable periods on taxpayer dollars because the next step is to make money for the private detention industry–which is thriving in this horrible economy.
Check it out:
WHO MAY BE CONSIDERED: Applications will be accepted from all groups of qualified individuals.
Undocumented students and scholars, please feel free to submit applications.
In today's interconnected world, our country's security challenges are constantly evolving.  To meet these challenges, the U.S. Department of Homeland Security (DHS) fosters a culture that values and promotes diversity, teamwork, flexibility, and innovation.  With a diverse and critical mission, we lead the unified national effort to secure America.
Uh-huh, we know the culture of the DHS, the flexible border-building effort that is separating Americans from America (besides detaining and deporting American citizens), and the many innovative ways that it is being sued as a result of violating basic civil rights.
It continues on, shamelessly:
The mission of DHS is carried out everyday by dedicated men and women who answer the noble call to public service with superior courage.  Come be a part of the best in preventing and deterring terrorist attacks, protecting against and responding to potential threats, ensuring safe and secure borders, welcoming immigrants and visitors, and promoting the free-flow of commerce.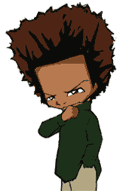 But of course, that is the real purpose of the DHS — the free flow of commerce (as in capitalism) is critical to the SECURITY of the few, and this country would do anything to justify the 'free-market' order–even go to war. So detaining immigrants and violating international law is really no big deal. We do it everyday at DHS. And now you can too!
Questions about this job goes to
Theresa Givens
Phone:
202-357-8255

Email: ExecResApps@DHS.gov